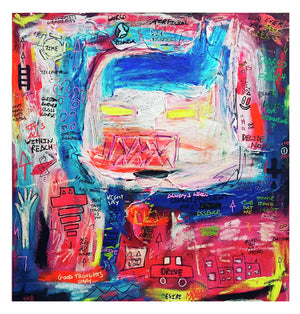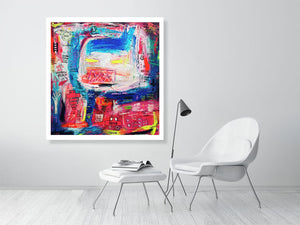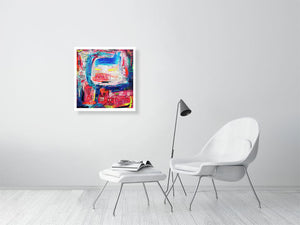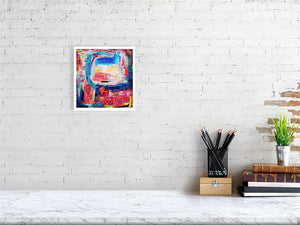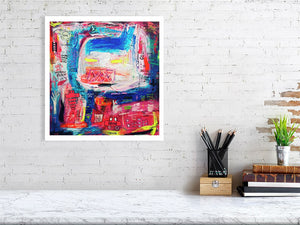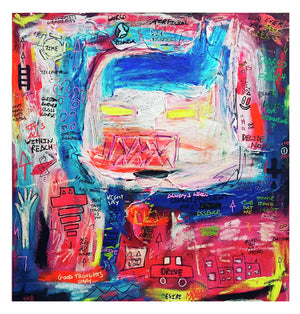 OUTSIDE THE ZONE
Demon in my mind
SHEM

Shem is a multidisciplinary artist who works on canvas and re-uses textiles and clothing.
His work is intensely personal and reflective with his artistic journey focused on self-exploration, which questions and reflective on each individuals existence.  
Shem's creative use of the material he uses to depict the friction on his canvas's. But there is delight too, which Shem shares exuberantly with his viewer. 
Editions 100
_________
All prints unframed  |  More info about Framing 
Printed with smooth colour gradients on high quality archival Giclee Hahnemuhle photo rag paper.(380gsm)
Artist authentication included
UK delivery upto 4 days / overseas upto 10 days
Packaging & delivery included | safe shipping and delivery
For updates, print releases and original artwork by the artist info@outsidethezonegallery.com   

All artworks printed with passion